Welcome to Hello Internet!
What is the Internet? How can I use the Internet? Hello Internet! is a website that will help you gain a basic set of Internet skills through lessons and practice.
If you are new to Hello Internet!, left click the button below by hovering your mouse over the button and left clicking to learn how to use this website or press the Enter key on your keyboard.
Picture 1. How to Left Click Using Your Mouse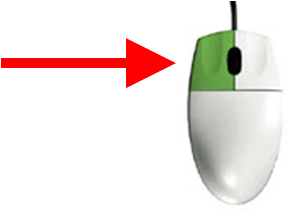 Get Started Now - Left Click Here!
If you have already visited this website before, please left click the buttons below to continue learning about the Internet and the World Wide Web.